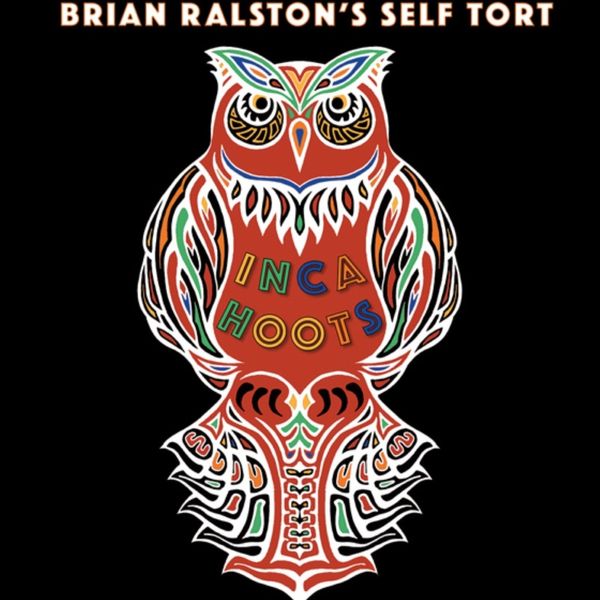 1. Just Keep Breathing (Nigel Potter/Brian Ralston)

2. Hold Me Back (Mel Barnet/Brian Ralston)
3. The Party's Over (Dennis Lawrenson/Brian Ralston)
4. Two Grand Wager (Carol Douglas/Brian Ralston)
5. Once is Enough (Lex Zaleta/Brian Ralston)
Brian Ralston: Vocals (all tracks), guitars (tracks 1,4 and 5)
John Coates:Bass (all tracks)
Ross Ward: Guitar (tracks 1, 2 and 3)
Niall Howe: Piano (tracks 1, 2 and 3)
Duncan Beard: Drums (tracks 1, 2 and 3)
Donovan Gall: Drums (tracks 4 and 5)
Andrew de Teliga: Violin (track 1)
Lilo Blyton: Fiddle (track 4)
Stewart Havill: Tin Whistle (Synth) (track 4)
Jenny Spear:Electric guitars (track 5)
Baz Cooper: Accordion (track 5)
The EP was recorded by David Pendragon, with Jack Buchanan as Assistant Engineer,  at The Studio, Canberra, ACT, Australia, and Stewart Havill. at Dogstar Studios, Chatswood, NSW, Australia. Final mixing and mastering by David Pendragon.
Cover Artwork by Jessie Winch.
INCA HOOTS
Brian Ralston's SelfTort
ABOUT INCA HOOTS
In about 2005 Brian was informed by the late Kat Speel of a website called Mixposure which had a great community feel. Brian joined the site and the next four to five years were, to date, his most productive period. As someone who had not, at that stage, released any original music Brian was able, with the support of his fellow "Mixers", able to release 2 CDs of original material between 2006 and 2010.
During his time with the original mixposure Brian came to meet some wonderful musicians and had the opportunity of collaborating with many of them. The INCA HOOTS EP includes 4 of the collaborations with people Brian met on that site: Nigel Potter ("Just Keep Breathing"), Mel Barnett ("Hold Me Back"), Carol Douglas ("Two Grand Wager") and Lex Zaleta ("Once is Enough"). Although he has only met Carol in person, during a visit by her to Australia some years ago now, Brian remains good friends with all four of these co-writers. The Stripped Bare CD contains three co-writes with Lex, and another with Carol. Mel and Brian co-wrote "Dark Eyes" which appears on the Tortology CD, and Love Blindness, which is on the Oldest Roadies on the Earth EP.
The  other song on the EP, which had no basis in mixposure, is "The Party's Over", a collaboration with fellow Australian Dennis Lawrenson. Dennis and Brian came to know each other through their mutual admiration of the late Jack Bruce. In 2003 Brian and Dennis performed as a duo at Mexican Restaurant on the Gold Coast owned and operated by Rugby League great, Graham Eadie. It was fortunate that Graham was there because, on the way to the gig Brian was hit by a van while crossing a street in Port Macquarie, damaging his ribs, and with the restaurant was on the second floor of a group of shops Graham's muscle was needed to get the speaker boxes up the two flights of steps.